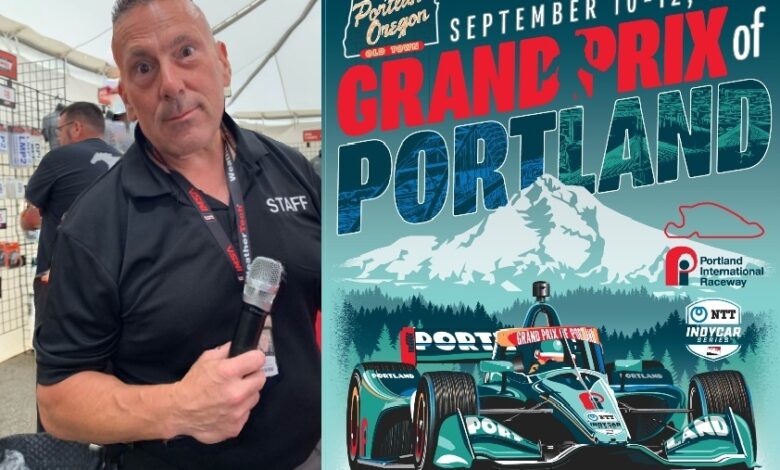 Atlanta, GA –  "It's all about perspective" I have been told. Think about driving across the United States on a road trip. You have some great friends with you, jamming the music you love, and just cruising along for hours and hours. Does this sound relaxing and vacation like?  Next week I will be heading from my home in Indiana to the Craton Inc offices in Atlanta to begin the trip to Portland, OR for the 2021 Grand Prix of Portland and the Portland International Raceway, where we are the official merchandiser for the event.
The Craton Promotions team and I have mapped out the trip of 2700 miles of driving and I have picked a handful of cities to stop and rest. I want to stop over in Kansas City, MO, Cheyenne, WY, and Twin Falls, ID. While I am in the hotel at these select cities I would like to do a live video chat with you all on our new Facebook Fan page called "At The Event" With Craton Promotions. If you are on Facebook I suggest you Like or Follow the page so that you can keep up with all the Craton Promotions Team travels.
I have not planned out all the details about the live videos but I do know it will be fun to talk to you all from the open road while heading to the Grand Prix of Portland.
We have a whole new selection of apparel and souvenirs for the fans at the race and just as we did for the fans at the St Pete Grand Prix we will also offer these items on line as soon as the race is over. Go to www.GrandPrixGear.com to check that out if you like.
The Craton Promotions Team and I are excited for this trip across the great United States culminating with the famed Grand Prix of Portland. Please keep watching and we hope to see you at the live video chats or in person at the official Grand Prix of Portland merchandise tent store at the race.
Peace, Love, and Racing to you all
Tony "Batman" Pucillo