Press Release
Boombox Cartel Stars In Fiesta Friday Show at Grand Prix Of Long Beach
2023 Acura Grand Prix of Long Beach Keeps Getting Bigger And Bigger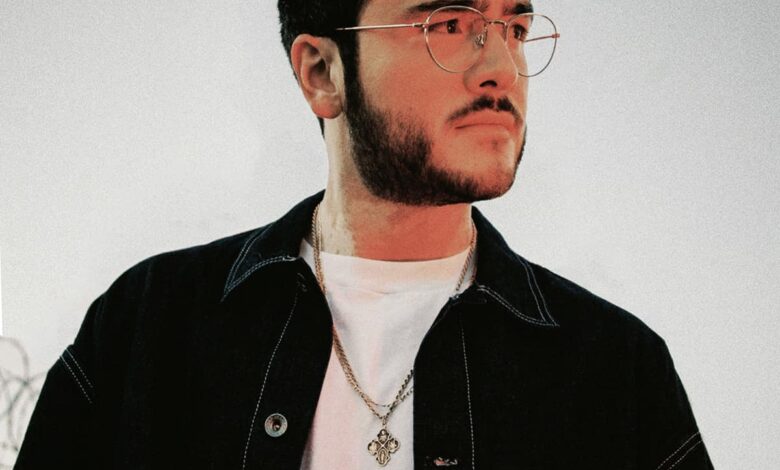 The "At The Events" With Craton Promotions Team will be there with Craton Promotions being the official merchandiser for the 2023 Acura Grand Prix of Long Beach. Tony Batman will also be outside on location playing music and hosting games and activities.
Los Angeles-based DJ act Boombox Cartel will headline the return of Fiesta Friday to the 2023 Acura Grand Prix of Long Beach lineup of activities.
Presented by Acura, the high-energy show will take place at approximately 6:30 p.m. on the plaza in front of the Long Beach Performing Arts Center adjacent to the Long Beach Convention Center and is free to Friday race ticket holders. Space at the plaza is limited and will be available on a first-come, first-serve basis.
Blurring the lines between electronic and hip-hop with Latin influences, internationally recognized Mexican American producer act Boombox Cartel has risen the ranks as an unparalleled force in the world of dance music.
The Boombox Cartel name spread quickly in 2015 after Jack Ü played "B2U" at Hard Fest and shortly after, every major artist was playing it live. Following the success of "B2U" came the smash single "Supernatural" with Quix and Anjulie, and in 2017 Boombox Cartel released his highly anticipated debut EP "Cartel," featuring innovative tracks "Alamo" and "Jefe."
In 2019, Boombox Cartel embarked on his biggest headline tour: The Cell Tour. It featured a full stage production, synchronized visuals and sold-out dates all across the US and has also secured prime slots at major festivals including Lollapalooza, EDC Las Vegas and many more. With collaborations and features ranging from Dillon Francis, DMX, MadeInTYO, NGHMTRE, Panama and more, Boombox Cartel has also been featured in prominent media outlets like Billboard, Noisey, Complex, and DJ MAG.
"I've always been super passionate about cars and race cars," said Americo Garcia, the music producer and live DJ also known as Boombox Cartel. "It's been a part of my life since I was a kid, going to rally races in Mexico and being a mechanic growing up. Living in L.A., I've met so many cool people who share the same love for motorsports. They've given me the chance to race and hit up tracks and events all over the world, and I recently got my own Birel Kart a few months back that I've been enjoying at The Thermal Club. Whenever I have a break from touring, I try to catch some Formula 1 races, most recently in Austria and Austin. It's so special that two of my favorite things will be coming together for the Acura Grand Prix of Long Beach – music and racing!"
The Acura Grand Prix of Long Beach will be headlined by the NTT INDYCAR SERIES, as well as the IMSA WeatherTech SportsCar Championship. In addition, the weekend will include the Super Drift Challenge under the lights on Friday and Saturday nights, plus doubleheader action from Robby Gordon's SPEED/UTV Stadium Super Trucks, Porsche Deluxe Carrera Cup North America and the new-for-2023 Historic F1 Challenge.
Friday tickets start at $38 for a General Admission ticket that gives access to the show, Lifestyle Expo, all racing events plus unreserved seating in all grandstands. A three-day ticket that includes prime Sat./Sun. reserved seating in grandstand upper levels costs $175. Pre-paid parking packages are also available, along with handicapped seating, NTT INDYCAR SERIES Paddock passes, Super Photo tickets and a wide variety of hospitality packages.
Fans can select and pay for their Grand Prix seats, parking and paddock passes online at gplb.com. Ticket orders can also be placed by calling the toll-free ticket hotline, (888) 827-7333. Also featured on gplb.com is the latest Acura Grand Prix of Long Beach news and racetrack information, photos and ongoing announcements of special race week activities.
Fans can also follow the Acura Grand Prix of Long Beach on Facebook (GrandPrixLB), Twitter @GPLongBeach (#AGPLB) and Instagram @GPLongBeach.
For more information on Boombox Cartel, visit boomboxcartel.com or follow on YouTube, Facebook, Instagram, Twitter and Soundcloud (@Boomboxcartel).