IMSA Race
Lime Rock Gear
Tony B's Experience
FCP Euro Northeast Grand Prix presented by Liqui Moly And Loved By All
Craton Promotions Sells Out Of Event Shirts, Lime Rock Gear Store Sets Records, Batman Looses Game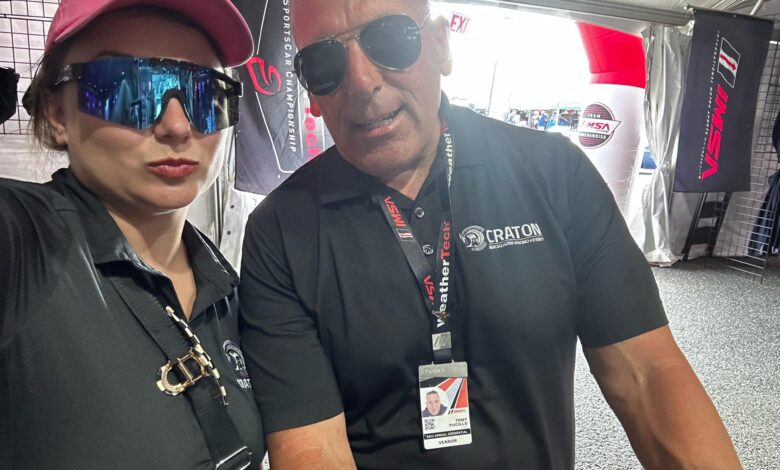 Craton Inc – Lime Rock Park – The FCP Euro Northeast Grand Prix presented by Liqui Moly, was a two-hour and forty-five-minute sprint on the 1.5-mile circuit at the historic Lime Rock Park in Connecticut. Top manufacturers like BMW, Chevrolet, and Porsche field factory teams alongside privateer entries.
The Heart of Racing's Ross Gunn and Alex Riberas dominated leading 138 of 168 laps and winning the race. The #71 Rebel Rock Racing: Won the Michelin Pilot Challenge event, which was the only IMSA-sanctioned support race
For some reason, this year's FCP Euro Northeast Grand Prix at Lime Rock Park felt special.
Check out some of the fun photos we took during the event:
It's almost like we could feel that there was going to be a record attendance, that we were going to have record sales at the Team IMSA store. This event was going to be so cool and so much fun, there was just an aura about it before it happened.
I personally read up on all the events that were scheduled to take place. As the emcee of the Team IMSA fan zone, it's very beneficial for me to know as much as possible about what's going on around me because we are usually the ones who get the questions about what's happening next, or where is this, or a how do I find such and such.
We had our full-time Lime Rock Gear store looking fabulous thanks to Susan and Whitney and our huge Team IMSA tent in the fan zone was also a sight to see.
Our Craton Promotions team worked very hard and the "At The Events" crew was out in the fan midway every moment of the weekend that it was open. It was like we could not get enough of the fans during this event. It was simply a great time.
I was out in front of the Team IMSA store challenging everyone to Team IMSA cornhole all weekend and I am pretty sure I won once or twice…..
Our neighbors for this event were Hyundai Motors, the Art District of the track, headed by Barbara of Graphics Design & Co. A beautiful drink cart that had some of the best ales, brews, mimosas, and sparkling wines, and I cannot leave out the cool people at JG Wentworth who did the Team IMSA corn hole challenge with us several times, while in costume mind you.
To our entire Craton Promotions, thank you for a job well done. To the staff at the historic Lime Rock Park, thank you for all you do. Most of all to the racing fans that came out, THANK YOU, It was a blast enjoying the weekend with you.