Powered By Craton
Top 15 States In America Ordering Racing Gear This Year
Where is Craton Promotions Shipping The Most Racing Merchandise?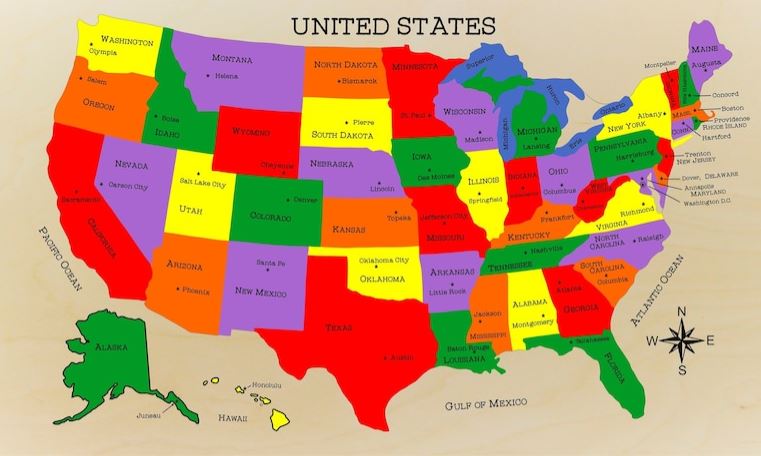 Atlanta, GA – Craton Promotions –  As the holidays are quickly approaching and we are preparing for our annual Black Friday sales, we did some research on which one of the states in the United States was ordering the most racing gear from our various online stores. (See List Below). The United States Post Office has come out with the news that December 15th would be the latest date to order online and expect your order to be delivered in time for a holiday morning unwrapping. Of course we hope you order your gifts for family, friends or yourself before that just to make sure.
Below is a list of the top 15 states that have ordered from TeamIMSA, SebringPX, ShopMOstore, LimerockGear, Shop.RoadAtlanta, and GrandPrixGear, in the past year.
1.Florida
2.Ohio
3.Georgia
4.California
5.New York
6.North Carolina
7.Connecticut
8.Pennsylvania
9.Illinois
10.Texas
11.Indiana
12.Wisconsin
13.Massachusetts
14.Michigan
15.South Carolina
Note: Oddly enough we have never shipped an order from any of our stores to the state of Wyoming. This will change soon we are sure, but for now it's a trivia question answer.
We have one more live event this year, the Motul Petit Le Mans at the Michelin Raceway Road Atlanta.
We wonder which states will be in the top 15 for the holiday sales? And if that will change the list for 2021. We will let you know after we ring in the new year.